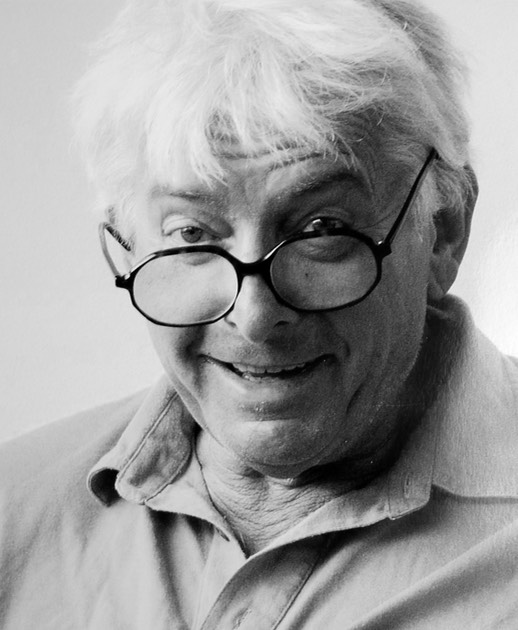 Ian Wilson BSC, a brilliant cameraman and a very old friend, sadly died of Covid-19 on 20th January 2021. Ian had been suffering from Parkinson's for some years; a tragic end to a luminous career.
Ian first worked with Malachite in 1975, shooting Land of the Falcon, made for Falcon Inns and the British Tourist Authority, which went on to win the Golden Compass International Tourism Film Competition, competing against 29 films from 17 countries. There is a short extract here.
Ian & Charles got on so well that Ian was easily tempted to become Director of Photography on our long-running film profile of sculptor Fiore de Henriquez and her Tuscan hill village (now titled Magnum Opus): "I can't give you any actual money, but I'll pay for all the travelling expenses and as much red wine as you can drink". This production took us to Tuscany several times, and also Rome, London and New York. You can watch the trailer here.
Ian was a joy to work with; a consummate professional with a wicked sense of humour and a delight in practical jokes and fireworks, although fortunately not usually at the same time. He loved food and wine and was both an excellent cook and a generous host, in his Primrose Hill flat or Dorset cottage.
In addition to working on Malachite's small-scale productions, Ian had a string of major TV drama series and feature films to his name, including Quatermass (1979 d. Piers Haggard); The Flame Trees of Thika (1981 d. Roy Ward Baker); Wish You Were Here (1987 d. David Leland); Edward II (1991 d. Derek Jarman); Backbeat (1994 d. Iain Softley); Erik the Viking (1989 d. Terry Jones); Emma (1996 d. Douglas McGrath); The Crying Game (1992 d. Neil Jordan) and A Christmas Carol (1999 d. David Jones). 
As well as being a magician with light, Ian preferred to do his own operating, and both these skills are very much to the fore in Music in Progress, our film about jazz composer Mike Westbrook, made for The Arts Council.  Here is a clip:
Because of Parkinson's, Ian has been slipping away from us for several years, but I'm left with so many happy memories and gratitude for his friendship and his brilliant work for Malachite over the years. Thank you Ian, you really were a Gentleman*
* Ian Wilson's passport entry under Occupation: